︎ Body Copy: Designer as Publisher
Publishing, put simply, is to make public, to make available to an audience. To filter, to amplify, to circulate, to distribute, to share material. This exhibition, reconsiders the role of publishing as an important extension of the design process, with scope for the designer to investigate and exploit. It is interested in dismantling the segmented line of production, collapsing it into a single activity. Here, we, as designers, are concerned not only with how something is said (the form), but what is being said (the content), and how it is being disseminated (the channel).
The exhibition was based on the concept of repulishing, giving a new form to texts and present them to a new audience. It took place the 22nd May 2019 at Peckham Springs in London.
︎︎︎ Exhibition Concept + Visual Identity (2019)
︎ The Picnic Pavilion
Catalogue for 'The Picnic Pavilion', a series of events at Casa Punto Croce, an independant cultural institution based in Venice. The Pavilion took place from May to September 2019.
'The Picnic Pavilion' is an experimental exhibition and series of events which seek to re-contextualize artistic practice and art tourism in the heart of Venice.
︎︎︎ Catalogue. 125 × 176 mm. 116 pages. (2019)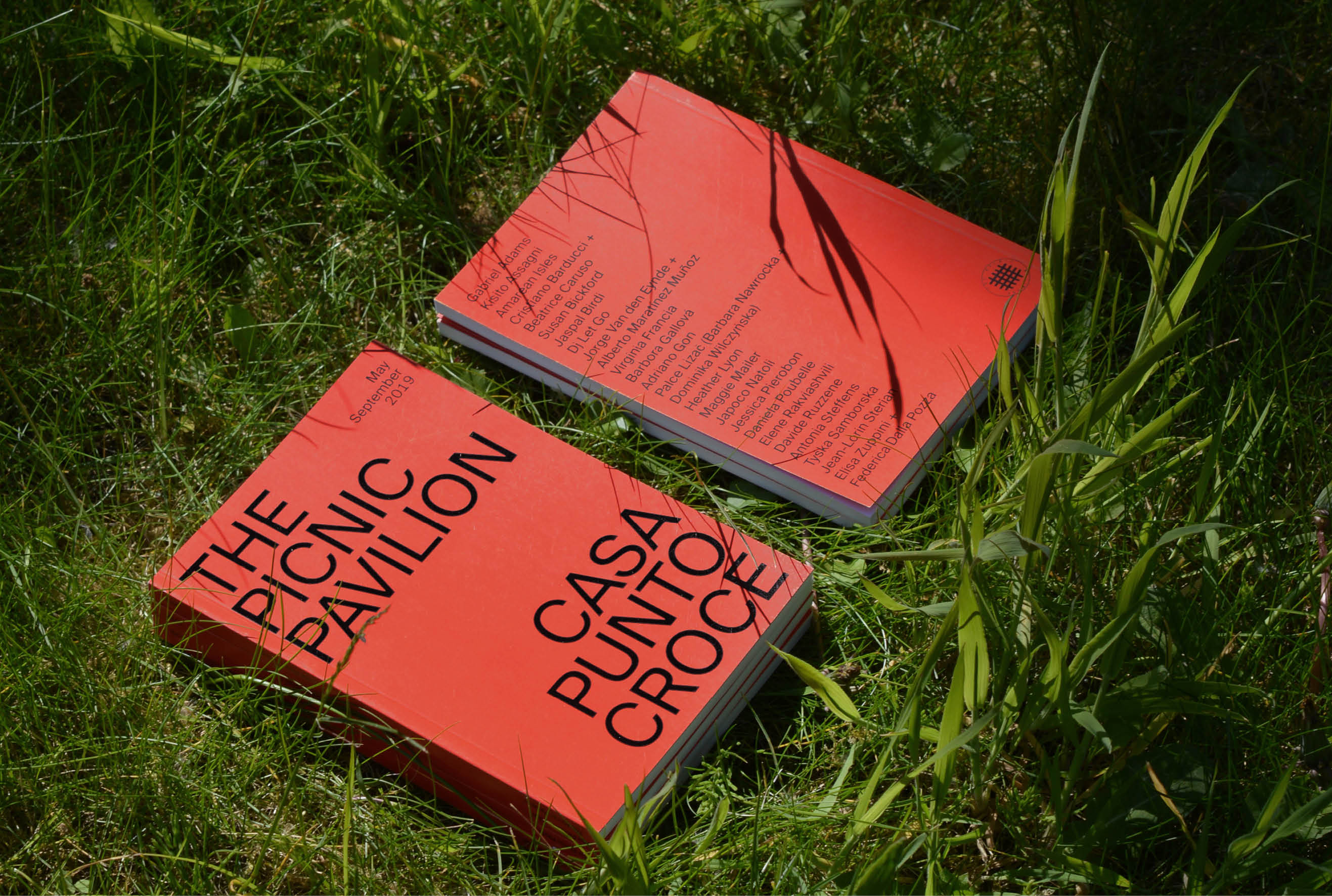 ︎ Stream

The immersive installation allows the public to experience a moment of peaceful reflection within the busy town of Kingston. This interactive sound mirror amplifies and reflects the calming sound of the Hogsmill river.
︎︎︎ Installation + Poster. (2020)
︎ Transfashional Vol. 2
Catalogue for the second edition of the exhibition 'Transfashional' - an educational and exhibitive project conceived on the initiative of Austrian Cultural Forum in Warsaw and University of Applied Arts in Vienna. The exhibition took place in Rimini, Italy.
In collaboration with Maximilian Mauracher.
︎︎︎ Catalogue. 180 × 220 mm. 270 pages. (2019)
︎ KSA Degree Show 2020

Visual Identity for Kingston School of Art degree show in June 2020. The event has unfortunately been cancelled due to the Covid-19 pandemic.
︎︎︎ Visual Identity. (2020)